Biography
Yiannis Xiros - Βιο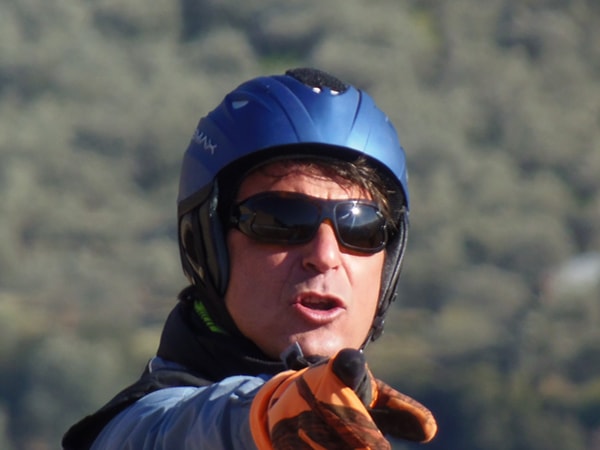 As a boy, Yiannis Xiros was often flying in his dreams but flying became reality in 1994 when he first flew with a paraglider that his first instructor, Stathis Bourdis, had brought from Austria in the late 80s.
After a few years, he decided to enter a competition and in 2001 he won his first local competition at Mouzaki in central Greece. This was followed in 2003 in Gerania mountain. Since then Yiannis has taken part in many national and international competitions all around Europe.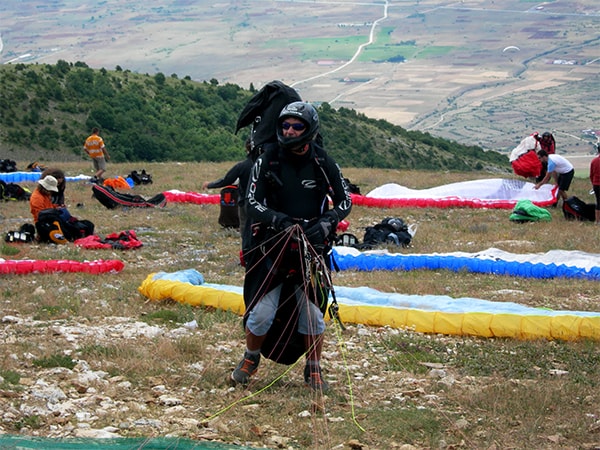 In 2005 he started his own school, "Paragliding Fun", at his home town of Itea near Delphi and formed the local flying club "Afostel" which, under his guidance and with his energy has organized many flying festivals, two Greek League competitions and two international events.
Yianni represented Greece in World and European championship competitions regularly between 2008 and 2014 finishing 36th at the European Championship in Austria in 2011 and 22nd at the Worlds event in Spain out of 150 international competitors. These were the first occasions since Greek pilots had participated internationally that a Greek had finished in the top 50.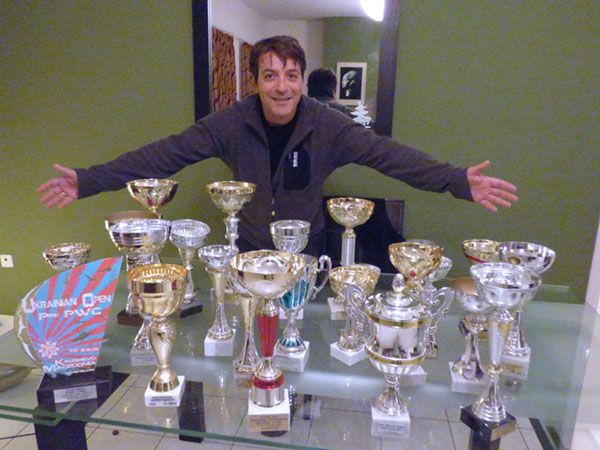 Yianni has won many Greek League competitions, winning the Championship four times since 2012. He also took one Second and one Third place in two Pre-PWC events in Greece and FYROM.
In 2010 he published his book "A practical guide to paragliding" which, based on his enormous experience as competing pilot and instructor, outlines in simple and straightforward terms the principles of flying a paraglider and provides much advice on what to do, and what to avoid, what to observe and dangers to be aware of, and techniques that a learner will need to become a better pilot, stage by stage. Presently this is the only book on the subject available in Greek.
Yianni also organizes training events for learning pilots to improve their flying skills. As one of the best Cross Country pilots in Greece, he holds clinics teaching techniques and strategies designed to allow pilots to learn how to fly not only further and safer but also how to deal with the inevitable fears and anxieties that can prevent a pilot from achieving successful long flights in unknown terrain. Through his club, Afostel, he organizes Safety Clinics, or SIVs, where pilots can learn and improve their techniques in dealing with difficulties in the air such as collapses or turbulence and ultimately learning how to fly as an active pilot and learn how to avoid collapses before they occur.